It was a pretty quiet year, until the end, when I suddenly got tons of new music. And I'm just now getting around to writing about it. (I know, I know: 2014 was sooooo last year.) But it was worth the wait. Tons of groovy stuff.
Disclaimer: this is the best of what I obtained in 2014. Release year ain't mean shit.
Album of the Year
Real Estate – Atlas
On its face, a quick glance of each song seems a little unremarkable at first. But you play them all together, and it's just a great album for damn near everything. Going to the beach? Real Estate. Having pints? Real Estate. Running errands, tooling around, messing about the house. White noise, active listening, this album is such a go-to, it was on a constant once-a-week rotation for months in my car. I've included a few songs here in the playlist, but the whole album is worth it. It's so understated, I hate to oversell it, but I can't stop going back to this album.
Best New Artist
St. Vincent
Like Allison Goldfrapp, Annie Clark is really good at changing it up. On one hand, I feel guilty for comparing her to "female artists" who rarely stray from their safe zone (when's the last time Sarah McLachlan didn't sound like she was just adding songs to her Surfacing album in 1997?) Then again, male artists do the same thing. So fucking kudos to Annie Clark for just being a good goddamn artist.
Of the two I've heard, her albums tend to blend thematically, each song into the next, but album by album is definitely it's own piece. Add a helluva good singer to a killler guitarist, make her a really interesting composer, and that's St. Vincent. My best comparison? The musical daughter of David Bowie and Goldfrapp. Strange Mercy has a bit of a sadcore vibe, but her latest self-titled album breaks into some fun pop-but-far-from-shit songs (not surprisingly influenced after working with David Byrne.) Keep an eye on this one: it'll be fun watching her evolve.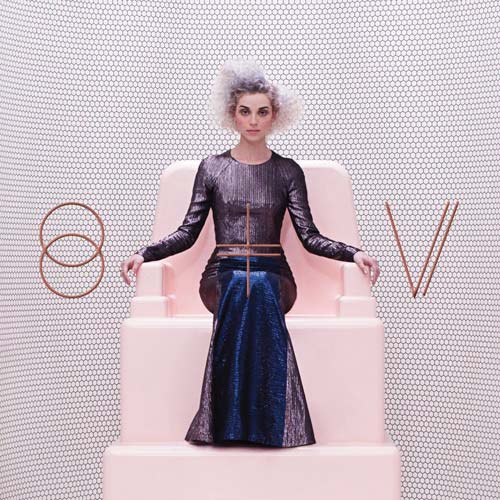 Best Live Album
Dido – Live At Brixton Academy
I don't know if Dido is just completely overlooked or underrated or just ignored in whatever circles I happen to be in, but I think she's really good and surprisingly consistent. My only bitch is I wish she would do an album closer in energy to what she did in concert at Brixton Academy. You may have an easier time finding the DVD of this than the CD (it only took me something like 8 years). Spotify doesn't have it. Fortunately YouTube has my two favorite tracks.
Honorable Mentions
Three albums that seem to just play well together but stand alone as well. I don't want to belabor these, partially because each is hard enough to explain and give them justice. But there's some great, interesting sound going on here. Give them each a listen.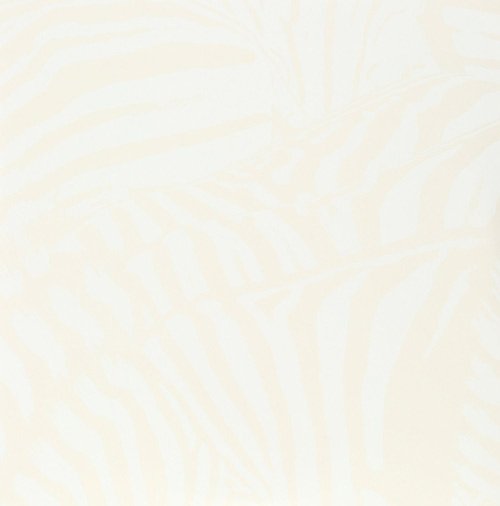 Tom Petty and the Heartbreakers – Hypnotic Eye
First, accept that there isn't that one killer "American Girl" / "Runnin' Down a Dream" / "Wildflowers" Tom Petty single on this album. It's just not there. To be fair, I completely missed the last couple albums from them, so maybe this isn't new. On the other hand, this album sounds like the whole band said, "Fuck it, let's just make some blues and rock for us. If we like it, we'll call it an album." And that's a good thing. It's kind of like they said, hey here's what the Black Crowes would be doing if they weren't a bunch of burnt out twats. (For the record, I liked the Crowes, and still have a lot of respect for Rich Robinson.)
Wish There Was More
A couple albums that had more on promise than delivery. Not bad, not great, but some good tracks here and there.
Sheezus sounds like she had a contract to fulfill. A couple moments here and there, but nothing close to what she's done in the past.
The Divine Comedy
Bang Goes the Knighthood
Likewise, Bang Goes the Knighthood kind of lacks the… spirit of his earlier albums, though I could say that for more recent ones as well. I do like the album, but "The Complete Banker" is the exception and unfortunately not the rule to this album.
The Art of McCartney
Various Artists
Eventually, I'll come back and look at The Art of McCartney, which deserves its own separate reviews. But a few tracks stand tall, among them, Brian Wilson's "Wanderlust", Jamie Cullum's "Every Night" and especially Corrine Bailey Rae's "Bluebird", which (brace yourself) I actually like better than the Wings original.
Rediscovered Artist
Steve Winwood
Like Jeff Lynne, Steve Winwood is one of those artists who's been everywhere but seemingly under the radar forever. Somehow, I started thinking about one of his songs from the 80's. I don't know which one. But that lead me to realize he had this weird presence of overlooked hits that kind of blended into other people's sounds. Almost creamy enough to have that Bruce Hornsby thing ("Back in the High Life Again"), kind of that metallic brassy vocal of Robert Palmer ("The Finer Things") and that kind of synthetic R&B influence of Peter Gabriel's "So" ("Higher Love").
So I got a greatest hits album and I either realized or remembered all of the different sounds he was a part of, namely, he's the vocals in one the most hauntingly beautiful songs I've heard: Blind Faith's "Can't Find My Way Home." Prior to a solo career, this is a dude who was a part of the British Invasion with The Spencer Davis Group, somehow sounded at times like The Beatles and Santana with Traffic, and then dabbled a little bit with Eric Clapton and Ginger Baker with Blind Faith. Then he "returned" to R&B/Pop in the 80's. And if you think "Valerie" is cheesy, blow me; you're obviously not a child of the 80's. It's a great song.